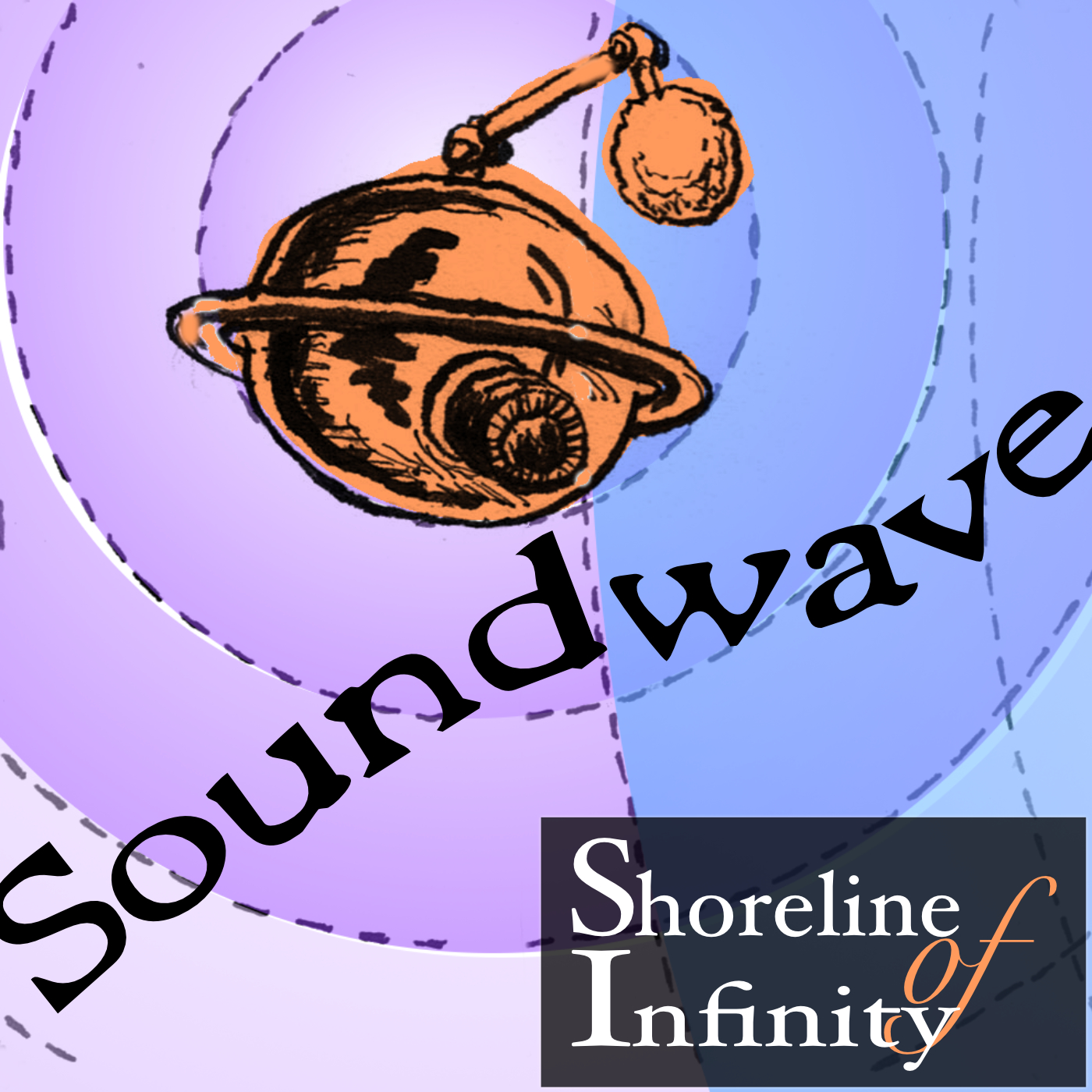 Greetings Traveller,
in this instalment we're fleshing out the S that stands for 'speculative' in 'speculative fiction', as our poem and short story show us opposite sides of the great divide between life and death.
Also as a special treat we're proud to present you with a sonic experience that's well worth cracking out your posh headphones for. Our audio drama, Republic of David presents a scenario akin to hell, or possibly heaven if you're extremely far along the narcissism scale.
Our music this week is a dark synthwave piece that serves as the closing music to both the audiodrama and the podcast itself, so perfectly does it lend itself to both situations.
If you appreciate the extra effort of the podcast, could I encourage you to look at the Soundwave specific levels on our Patreon? It's less than a big cup of coffee.
In fact, why not go to your favourite coffee shop, listen to this with a brew, and marvel at how comparatively inexpensive our Soundwave Patreon levels are compared with what you've just ordered? Perhaps even become a Chrono Receptor or Receptor Interrolyst while you're there and know you can head back the next week and make it a tradition... mmmmmmmm coffee and sci-fi...
~ Director Overtect Verbistect Loquenist Voxtext RJ Bayley
-----
Host, Writer, Producer - Director Overtect Verbistect Loquenist Voxtect RJ Bayley @RJBayley
Producer - Overtect Noel Chidwick @noelchidwick
Music by Tunetect Alex Storer @theLightDreams

Story and poem curated by Verbis Curate Voxtects Debbie Cannon and Jonathan Whiteside
The Grief of Apollo
Published in Shoreline of Infinity 8½ - Edinburgh International Book Festival Edition
Written by Jo Walton
Narrated by Voxtect Izzy Hourihane
Produced by RJ Bayley
Purgatory
Published in Shoreline of Infinity 2
Written by Michael Fontana
Narrated and Produced by RJ Bayley
Republic of David
Original story published in  Shoreline of Infinity 2
Writer - Anton Rose
Adapted for audio by Jonathan Whiteside @JA_Whiteside 
David - Johnathan Whiteside
Technician - Voxtect Danielle Farrow @DFActing
Loudspeaker Voice - RJ Bayley
Sound Design - RJ Bayley rjbayley.com
Co-Produced by RJ Bayley and Noel Chidwick

Perturbator's Theme by Perturbator from the album Dark Days, courtesy of The Noise Cartel http://www.perturbator.com/


Artwork - Illutect Mark Toner @tonertweets
66.6% of the psychic energy generated by this podcast will be donated to the Survivors of the 236th Greyghast/Cyclin Inter-Sector War Fund.